Elementary School Scheduling Simplified
Quickly and easily create strategic elementary school schedules aligned with your learning goals. Automatically create and share dependent student and staff schedules.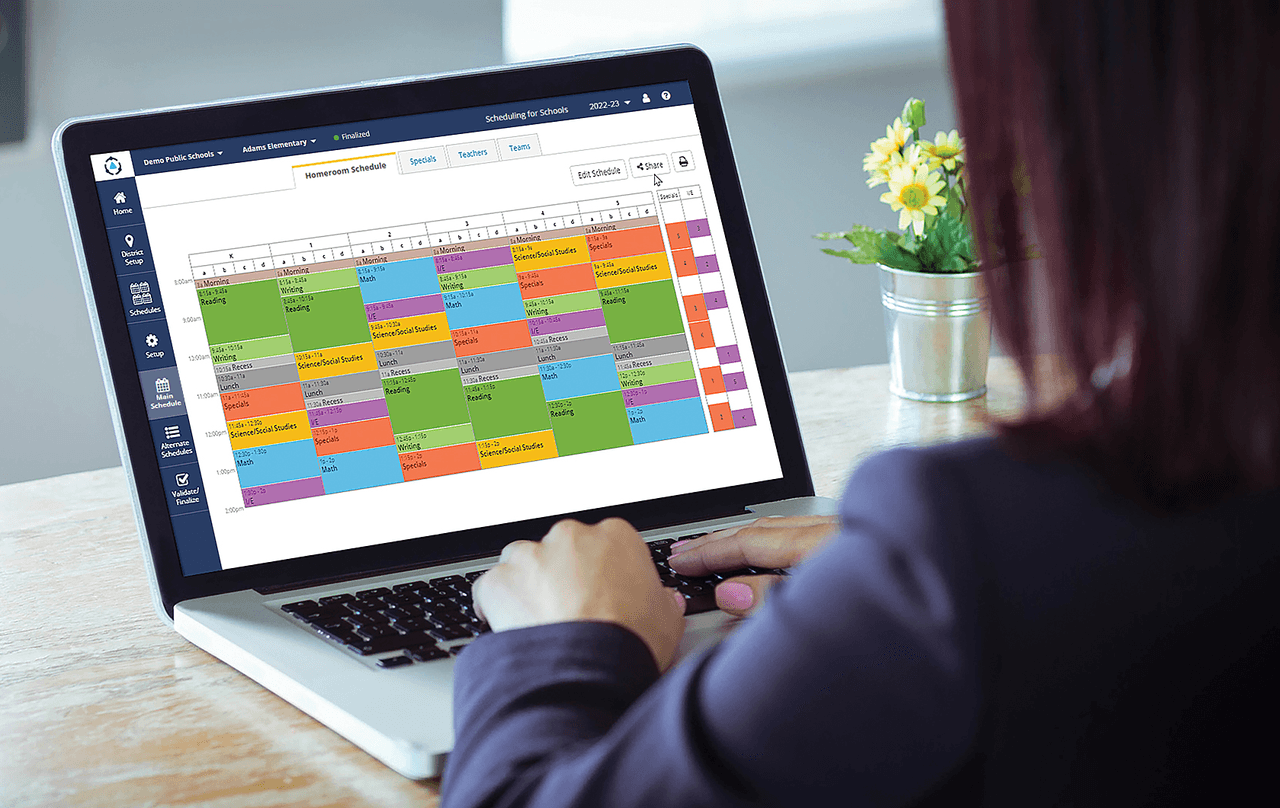 Easier and Faster
Create your school schedule in hours not weeks
Reduce the time it traditionally takes to create schedules from weeks to hours and experiment with different schedule models to find the best schedule for your school.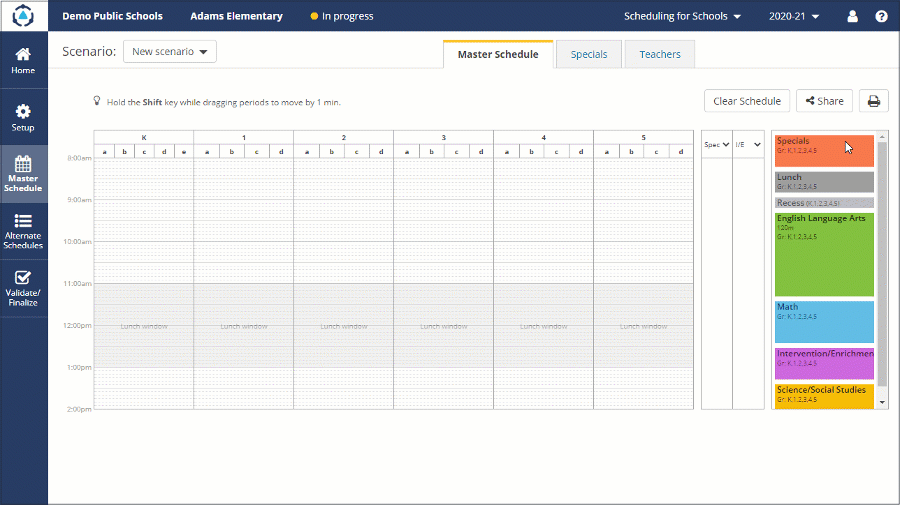 Best Practice
Leverage best practice expertise
Create schedules aligned with your school's strategic priorities by following best practices in school scheduling. Scheduling experts from DMGroup are available for advice and assistance.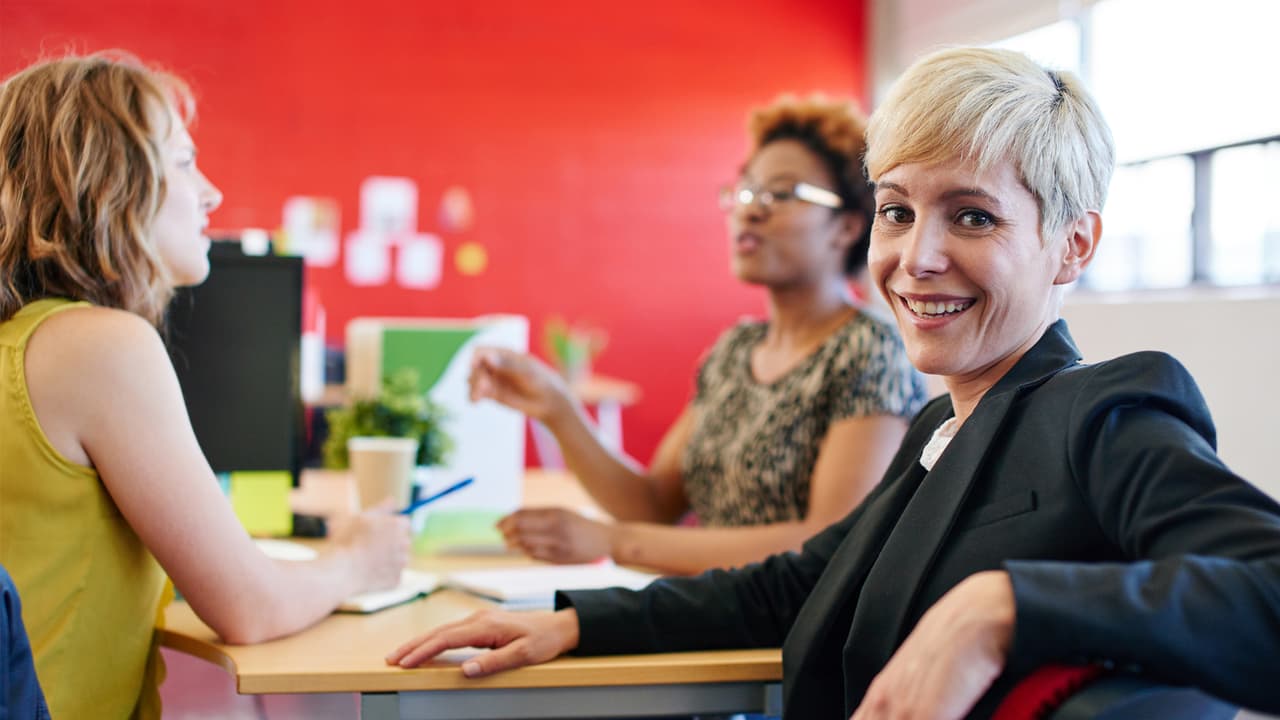 Coordinated and Transparent
Efficient and effective staffing
Easily define subjects, generate specials rotations, manage workloads, including staff shared across schools, and ensure all students have access to the core curriculum and specials you offer.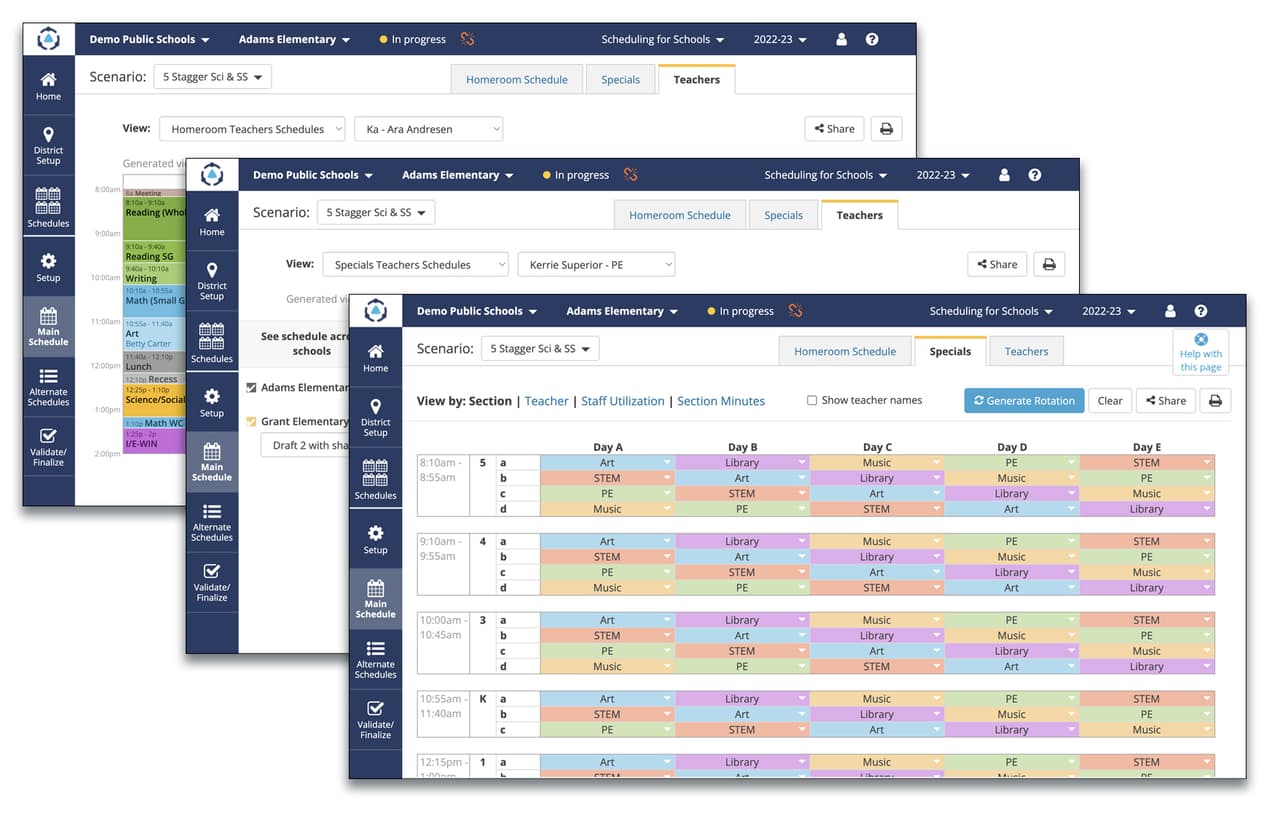 Key Features
Build your school schedules (e.g. Bell schedules, Homerooms, Specials, Staff, and more)
Unlimited user accounts
Unlimited schedule scenarios
Flexibile schedule cycle/rotation support
Flexible specials rotations
Preset your district's instructional guidelines
Unlimited alternate schedules (e.g. delayed openings, early release)
Assign teacher aides, co-teachers, and other staff to periods
Schedule sharing with stakeholders
Staff assignment conflict warnings
See shared staff schedules across multiple schools
Schedule error and best practices validation
What Our Customers Say
"Being able to see everything right in front of me and the ability to break down grade levels is a very key component for me, being a leader of the building and meeting with grade-level teams."

Principal

Barrington 220, IL

"The ease of entering your time frames and the ability to move classes around to ensure all sections are scheduled are fantastic. I also loved how it alerted you when something overlapped."

Principal

Dublin City School District, OH

"Last year, the principal and I spent hours downloading PDFs and uploading them to Google Drive and then repeating the process every time a schedule change was made. The online sharing has saved me countless hours."

Math Teacher

Farmington, CT